WORK WITH A COMMERCIAL INTEGRATOR TO MAKE YOUR MDUS STAND OUT
There are few industries that technology has not significantly altered in the last several years, and the multi-dwelling market is no different. This is due, in part, to the younger generations who seek convenience and efficiency. This generation grew up with the internet and understands the digital world as well as the physical. They don't know life without a smartphone, and as smart technology advances, these prospective MDU tenants expect preinstalled intelligent devices as a key amenity.
So, what is the growing expectation in luxury multi-dwelling units in Vancouver, BC, Canada, and Greater Vancouver area? Let's explore this changing terrain and how a commercial integrator can ensure a project that includes this in-demand technology at the best ROI.
SEE ALSO: Experience the Power of a Multi-Room Audio System 
THE CHANGING LANDSCAPE IN MDUS
According to Fortune, Millennials and Gen Z make up slightly over 32% of the population. This population is driving a large segment of the demand for home automation, a market that's expected to reach over $63 billion by 2025, according to ReportLinker. Builders and project managers, looking toward the future, have begun to integrate this technology, attracting tenants and buyers and increasing the value. That's where commercial integrators come in.
At Westcoast Audio Video Gallery, we specialize in home automation for luxury homes and MDUs, using the highest caliber products in the industry that ensure reliability and longevity. One of our partners, Crestron, is a commercial and home automation leader.
ONE EASY-TO-USE PLATFORM
With Crestron, all building amenities are on one easy-to-use platform enabling complete integration. This includes property management systems, and scheduling in common areas and amenities such as restaurants and spas. One critical element for MDU automation success is adopting a single, streamlined ecosystem solution.
Property managers can offer tenants and buyers different packages, knowing clients can expect a seamless experience and add on as their needs change. This includes the following options.
Audio & Video: Video and audio equipment are hidden in a central location and distributed to high-performance in-ceiling speakers that deliver pristine sound. 4K HDR video provides crystal-clear images.
Lighting: Beautiful lighting is controlled with elegant in-wall keypads engraved with varying activities that change the lighting with one touch. For example, "Dine" transforms all the lights to preset hues and intensities, readying the space for a relaxing dinner. These keypads can be customized and programmed to activate multiple systems simultaneously, such as lighting, motorized shades, and audio.
Motorized Shades: These shading solutions offer beauty, comfort, and convenience in numerous styles and opacities. One touch raises or lowers them, protecting the interiors while letting in natural sunlight.
Climate: Clients experience the ideal temperature in different zones and schedule set temperatures in unoccupied rooms.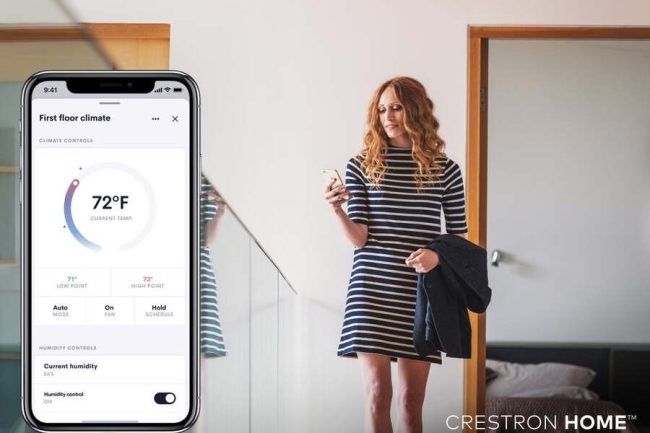 This luxurious lifestyle is controlled via keypads, touchscreens, and remotes, so your tenants can easily customize their spaces.
The best time to integrate home automation is in the design-build phase. This ensures the wiring, infrastructure, and networking requirements are in place to implement the technology and ensure a smooth process. Are you ready to enhance your MDUs with the latest technology? To learn more about the many options or to schedule a complimentary consultation, contact Westcoast Audio Video Gallery today.